Hi!
Some people have asked me about how to make flowers for model bases. I'll try to explain more in detail using photos.
Step 1
: Get some sponges of the color you like.
Step 2
: Cut of larger chunks of the sponge.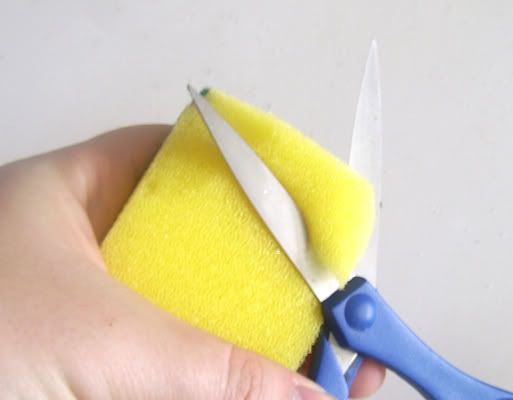 Step 3
: Now collect the spongy stuff and press it into a small tiny lump and hold it tight. Expose a small part of it and cut it with your pair of scissors. Repeat.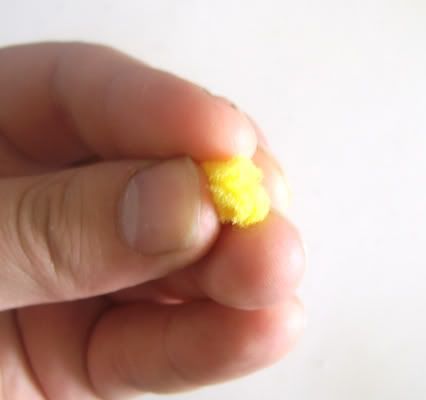 The first result might look like this:
By collecting this stuff (it's really sticky and should pose little problem) and lump it again and cut it and repeating this process many times you get something like this: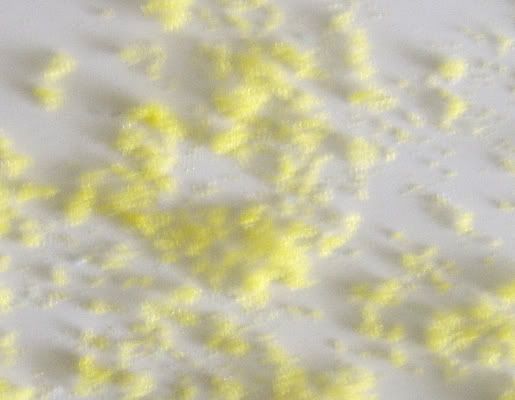 Handy Tips
: Cut the sponge over paper, not plastic or wooden cutboards (if you do the former, you'll never get all the spongy stuff off the surfaces)!
Step 4
: Now get some green flock (or cut it yourself from the other end of some kitchen sponges). I have choosen some small woodland scenic stuff (used originally to sprinkle onto clump-foilage).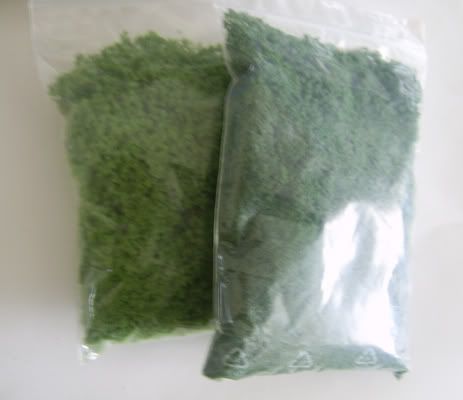 Mix this stuff with yours and voila!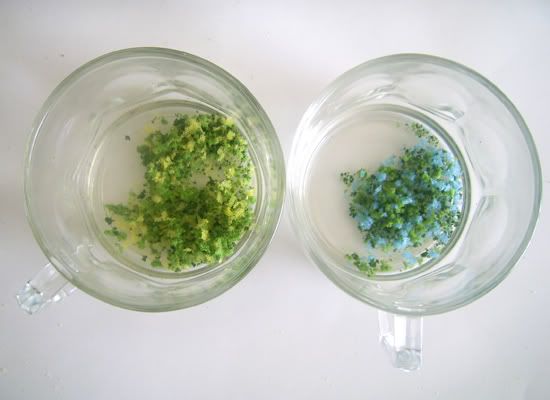 You now have your very own flower flock!
Notes: I'm currently experimenting with an electrical kitchen grinder. I'll update the tutorial if that experiment turns out anything other than abyssmal!