Hello elves,
Here are some pictures of my army as it currently stands, there are about 1500 points painted at the moment.
My only character so far, the spellweaver. I have another model waiting to be painted, but what I really want is an army standard bearer. I am looking round for a decent model for this, or I could make a plastic one.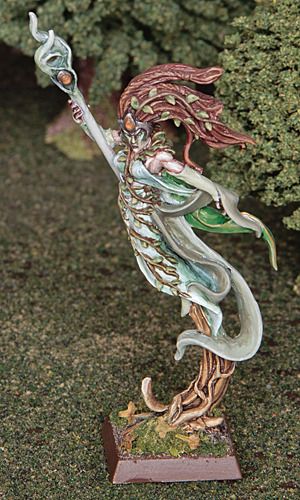 The glade guard are partly made from high elves. The idea behind this was to be able to re-use them in a High Elf Avelorn army which I will get to eventually.
I much prefer the older style of wardancers and have two small units painted. I have more of these models and am considering the possibility of converting them into wild riders.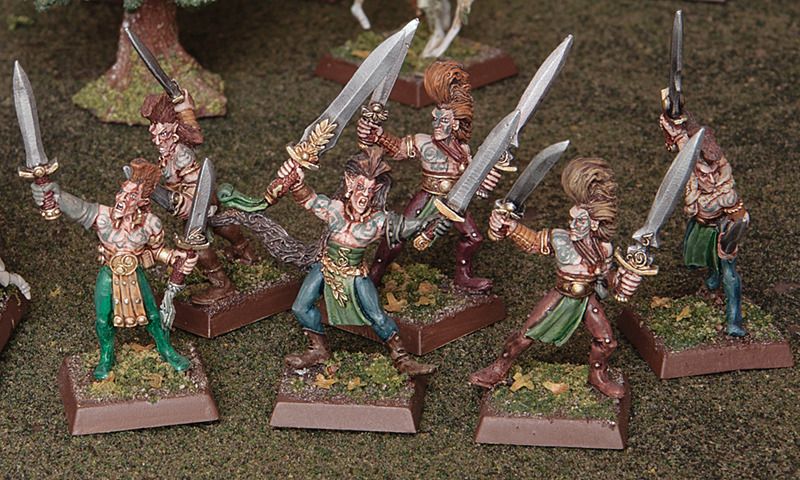 Finally in the Asrai section, some scouts, just mostly standard plastics.